The process of finding an audiologist can be daunting, as can searching for any specialist medical professional. What it's important to remember when selecting an audiologist is that they provide patients with a comprehensive service and utilize state-of-the-art technology and specialist diagnostic testing. That's why, when it comes to choosing an audiologist, it's crucial that you know what to look for.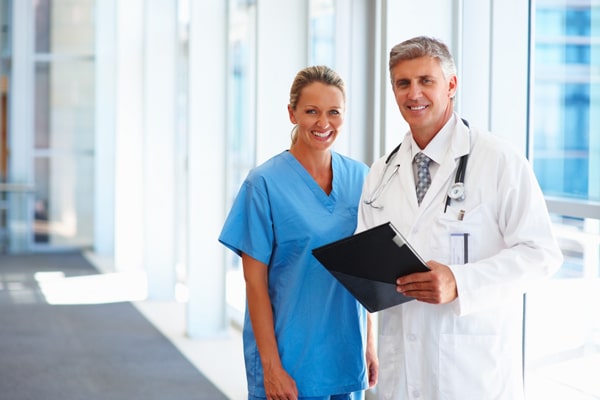 When choosing the perfect audiologist, it's crucial that you look for someone that has a certain combination of qualities, to ensure that they are in good stead to offer the very best levels of care. To help you find the perfect audiologist, below is a guide to four qualities that you should look for.
1. A professional approach is key
When selecting a medical professional in any field of healthcare, naturally you want to find someone who takes a highly professional approach to their work. When you are choosing to put your health in the hands of someone else, naturally you want to know that they are going to take the best care of you possible and do whatever they can to help fix the issue, which is why opting for an audiologist that takes professionalism seriously is so important.
2. The more experienced, the better
Although some of the very best healthcare professionals are newer team members who have recently undergone their trained and are up to date with all of the latest medical treatments, experience is something that should always come first. Before choosing an audiologist, do some research on them – find out where they trained and how long they've been practicing for. The more you can learn, the better.
3. Showing compassion
When you are dealing with a health problem, such as a hearing issue, you want to ensure that the person who is dealing with your case is someone who understands what you are going through and is able to show compassion. Coping with having a medical problem is not always easy, which is why it's important to choose an audiologist who is able to properly support you.
4. Good quality care
Last but not least, it's essential to choose an audiologist who offers a high quality of care. When it comes to the level of care that different medical professionals offer, it's important to understand that not all audiologists are born equal. The best way to determine how well a certain audiologist takes care of their patients is to read any reviews about them online or on social media. You could also opt to speak to some of their previous patients to confirm the quality of the care that they received.
There you have it, everything that you should know about choosing an audiologist. It's crucial to ensure that you find someone who is able to offer you the level of care that you require, in addition to having a vast range of skill and experience in the field of audiology. Hopefully, the tips above will help you to find the perfect medical professional to suit your needs.