Hearing aids are a common solution for people who develop hearing loss. If you're having trouble hearing and you've noticed that it's getting harder to keep up with conversations or hear the radio, you may turn to your audiologist for advice. If tests confirm hearing loss, your audiologist may recommend wearing hearing aids. Hearing aids are amazingly effective, but you will need to take care of them to get the best results and prevent damage. If you do drop your hearing aid, or it stops working properly, it's a good idea to get in touch with your audiologist.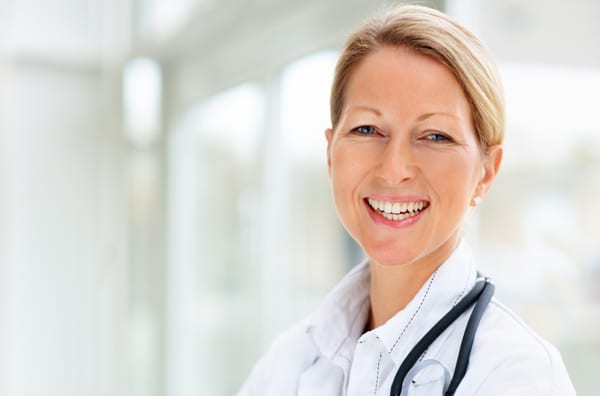 How does an audiologist assess hearing aid repairs?
Have you noticed that your hearing aid doesn't look quite normal, or have sounds become crackly or muffled? If these scenarios sound familiar, it's wise to consult your audiologist. Hearing aids are brilliant devices, but they're not immune to damage, and they don't last forever. In many cases, if a hearing aid is damaged, it is possible to repair it.
If you have damaged hearing aids or something isn't quite right, your audiologist can examine the hearing aids and test their function to try and determine the cause of the problem and identify the best course of action moving forward. Sometimes, the solution is very simple, for example, changing a battery or removing wax or debris, but this isn't always the case. If there are more complex problems, for example, the hearing aid has been dropped in deep water, it may be necessary to carry out more extensive repairs or even replace the hearing aid. If hearing aids are approaching the end of their lives and there is severe damage, it may make sense to buy new devices.
Your audiologist will take a good look at your hearing aids and then discuss their findings with you. Often, same-day hearing aid repairs are possible, but if more intensive work is required, your audiologist will give you an idea of the timeframe you're looking at. If you need new hearing aids, your audiologist will discuss your options with you.
Steps to keep your hearing aids in tip-top condition
Accidents happen, but there are ways of trying to reduce the risk of hearing aid damage. These steps will help you keep your hearing aids in tip-top condition:
Store your hearing aids in a safe place when you are not using them
Avoid contact with water
Clean your hearing aids frequently
Change the battery on a regular basis
Seek advice from your audiologist if you have any problems
Turn off your hearing aids when not in use
Keep hearing aids away from excessive heat
If you wear hearing aids, it's essential to look after them as best you can. Sometimes, it's impossible to prevent accidents and hearing aids can sustain damage. If your hearing aids aren't working, you've dropped them on a hard floor, or they've come into contact with water, don't hesitate to get in touch with your audiologist. It's likely that your audiologist will be able to carry out repairs and your hearing aids will be back with you in no time.