A study on trends in hearing aid ownership found that "The overall proportion of participants 70 years and older who own and use hearing aids rose from 15.0% in 2011 to 16.9% in 2015 and 18.5% in 2018." If you've decided to start using hearing aids, it's essential that you begin establishing a strong relationship with your audiologist.

Building a strong relationship with your audiologist can help you feel confident and in control of your hearing treatment journey. The backbone of a good relationship with your audiologist is the same as with anyone else: communication. A couple of ways to develop good communication include:
Asking questions
Communicating your goals
Communicating your concerns
Practicing active listening
Being consistent with care
Let's take a bit of a closer look into each of these.
Ask Questions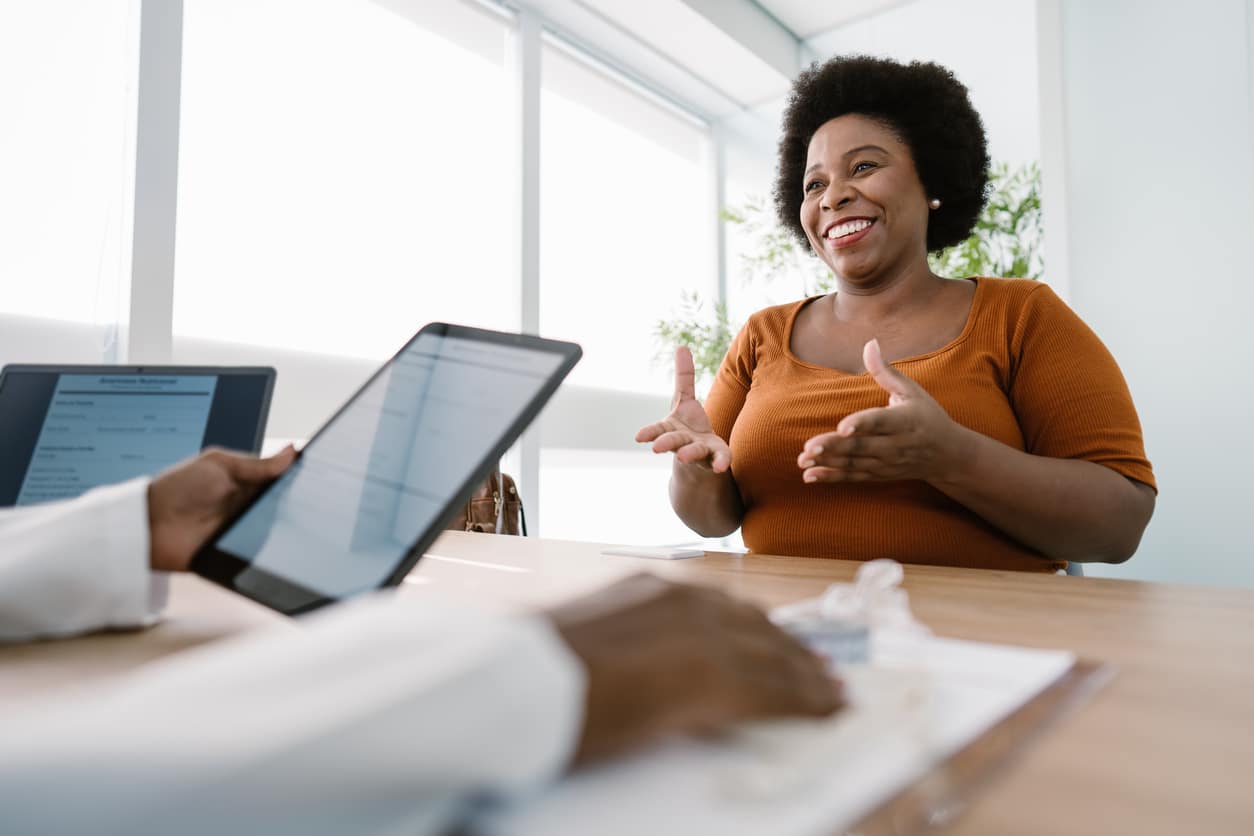 Asking questions allows you to take control of your treatment. Your hearing loss experience is unique to you, and your audiologist can answer any questions that arise throughout treatment.
Communicate Your Goals
Verbalizing your goals allows your audiologist to set accurate expectations. Misunderstanding what your hearing treatment can accomplish may lead to disappointment or confusion. Try bringing goals to your audiologist early on in treatment, such as during hearing aid fittings or when discussing test results.
Communicate Your Concerns
Fears and concerns during treatment are common. Addressing them with your audiologist early often helps prevent you from internalizing them. Try keeping notes of your concerns so you don't forget to ask your audiologist for clarification and reassurance.
Practice Active Listening
It can be easy to get caught up in our own thoughts, questions or concerns about treatment. Try to practice active listening during your appointment to avoid missing any important information. Bringing a notebook of questions and setting aside time during the appointment to ask them can allow you to both listen and leave time for your own thoughts. If a question arises during the appointment, find an appropriate time to ask it—such as after your audiologist has finished explaining something.
Be Consistent With Care
Don't forget that treatment is a journey. Be consistent with attending scheduled appointments so that your audiologist can assess the effectiveness of your treatment and make necessary changes. We aren't always aware when things aren't working correctly, and consistently meeting with your audiologist gives you the opportunity to mention any small things you may have noticed with your hearing aids.
Contact Sound Advice today to schedule an appointment with one of our trusted audiologists.