Attending your first hearing aid fitting can be an exciting experience. Being able to hear again after many years is going to be an unforgettable experience, so it's important to take it easy, relax and understand the fitting process so that there are no surprises. When your audiologist calls you in for the fitting process, it often means that you'll be walking out with your hearing aids the very same day.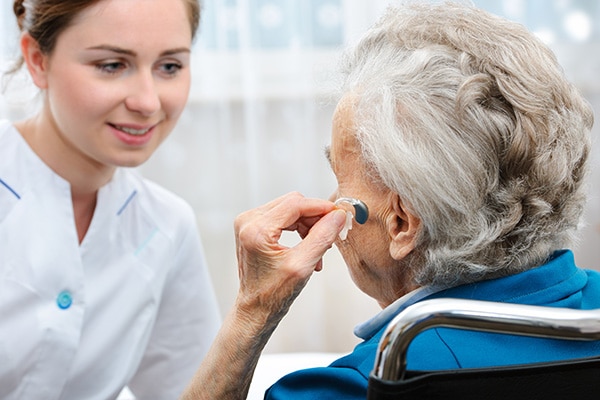 To help you understand the process a bit better, let's take a look at what the hearing aid fitting process involves and what you should expect.
Hearing aid fittings can take upwards of two hours
Most hearing aid fittings last between one and two hours. Your audiologist will provide you with more information about your hearing aids, like how to operate them, how to change the settings and also how to clean them. As a result, make sure you plan your hearing aid fitting on a day that is free so you don't feel rushed.
Hearing aids require cleaning and your audiologist will teach you how
The last thing you want is to damage your hearing aids because you cleaned them incorrectly. Most audiologists will suggest that you give them a brief wipe whenever you're done using them. This will ensure that sweat is kept off your hearing aids, and it also ensures that you don't need to take them in every couple of weeks due to them not working. Ask your audiologist for some tips on how to clean them because every hearing aid is different. The larger ones can usually be cleaned with some electronic wipes, but smaller hearing aids might require specialized methods of cleaning. Either way, double-check with your audiologist and ask them how you can clean and maintain your hearing aids.
Hearing aids will need to be adjusted
Hearing aids are personalized to fit your needs. After all, hearing loss happens at different levels and depending on how severe or light your hearing loss is, you'll be able to adjust your hearing aids so that they fit your level of hearing loss. If your hearing loss deteriorates further, then you won't need a new pair of hearing aids like you would for glasses. Instead, you'll be able to adjust the hearing aids and tune them to be slightly louder or pick up more sounds around you. You'll adjust them initially at the fitting, and your audiologist will likely book you in for a follow-up appoint in a few weeks to check that they're working correctly and are comfortable enough for you to use on a regular basis.