You may have noticed, especially in aging, an increase in ear hair. This is completely normal, mostly harmless and can be treated dermatologically. As you've seen this change in yourself at your last visit to Dylan Keith Salon, you may have wondered why it's there, what purpose it serves and what you can do about it.
Types of Ear Hairs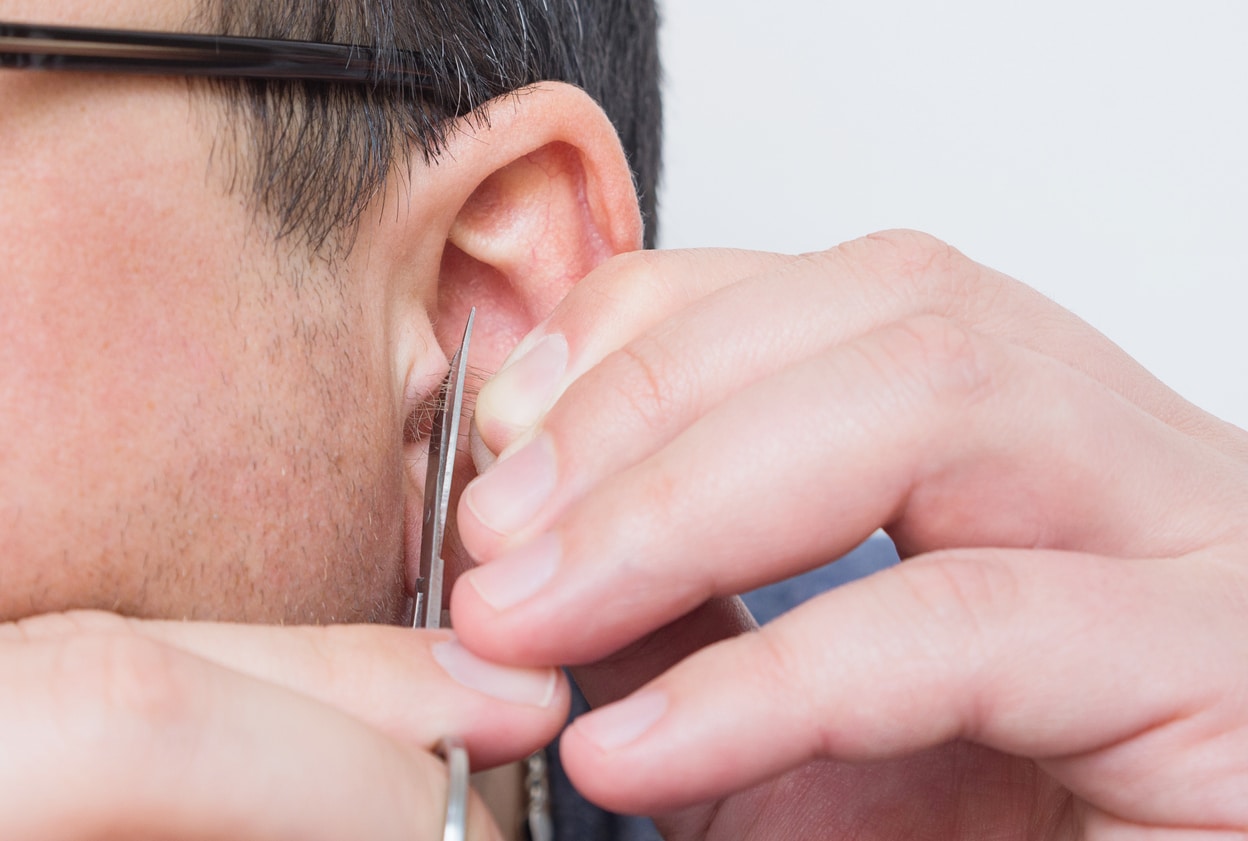 Ear hairs help to provide a natural barrier for protection along with ear wax. It helps to prevent bacteria and germs from reaching the inner ear canal, where it could cause damage. There are two different types of ear hair: vellus and tragi.
Vellus hair is the peach-fuzz-like hair covering the ear. It develops in childhood and assists with regulating body temperature. It is light in color and likely not very noticeable. It also probably won't bother you much.
Tragi hairs are thicker and darker than vellus hairs. These hairs provide protection and can sometimes even grow to stick out of the ears in tufts.
What Can I Do About My Ear Hair?
Ear hair is mostly a cosmetic issue and is generally not a cause for worry. However, having an excess of ear hair may increase your risk of developing otitis externa, or swimmer's ear. Ear hair may narrow the ear canal, making it more susceptible for water to get stuck inside. Overall, the issue is typically minor.
There is usually no medical need for removing ear hair, but if you're self-conscious about how it looks, there are ways to cosmetically remove it. Two ways to remove ear hair include depilation and epilation. Depilation is removing hair at the shaft, or the part of the hair you see. Shaving is a form of depilation. Epilation is removing the shaft, follicle and bulb. Waxing is a form of epilation.
Ways to remove ear hair:
Laser hair removal
Threading
Sugaring
Waxing
Shaving/trimming
Tweezing
Anyone can develop excess ear hair, but it is most common among adults and older men.
For the most part, ear hair and excess ear hair are completely normal. If you have concerns or questions about your ear hair, schedule an appointment with a hearing specialist at Sound Advice, and they will be happy to speak with you.